JTEF, a nonprofit and NGO, contributes to protecting the world of wildlife by representing their voice and interests, so that global biodiversity and the natural environment of human beings will be conserved.
Why should we protect tigers, elephants and Iriomote cats?
These keystone species stand at the top of their respective ecosystems. Since 2009, JTEF worked to protect the entire natural ecosystems which support the tigers, elephants, and Iriomote cats. Including the people of Japan, the forests that are rich in biodiversity offer many blessings to support a healthy life. Forests abundant with diversity are constantly living and evolving – from the smallest microorganisms and tiny insects to the flowers and nuts, to the snakes, and to the larger beasts and birds. These bountiful natural environments that support the tigers, elephants and Japan's wild cats are a symbol of all of the nature we at JTEF wish to protect.
Our Mission
Japan Tiger and Elephant Fund, a non-profit and non-governmental organization, contributes to protecting the world of wildlife by representing their voice and interests, so that global biodiversity and the natural environment of human beings will also be conserved.
Philosophy
In principle, our wish is that "conservation of wildlife" could happen without the unnecessary influence of human hands; free to evolve and rely on natural resilience, but in cases where nature cannot possibly recover on its own, we should carefully assist. However we need to stay aware that as it is implemented, our support should not impede the natural process of evolution.
Our Philosophy & Approach
Conduct conservation activities in the actual wildlife habitats where these animals are

Conduct education and promote awareness for wildlife conservation outside of the habitat

Policy recommendations on conservation of wildlife
Files Below Are In Japanese Language Only (For Now)
History of JTEF
History of the Tiger Conservation Fund (Established 1997)
History of the Elephant Conservation Fund (Established 2000)
History of the Iriomote Cat Conservation Fund (Established 2009)
These funds used be managed under Japan Wildlife Conservation Society, but JTEF was established as a stand-alone organization since 2009.
In 2011, JTEF became a certified NPO Corporation.
In 2016, JTEF established an official chapter on Iriomote called 'Iriomote Cat Patrol.'
History Files are in Japanese Language Only (For Now)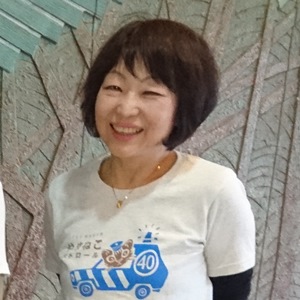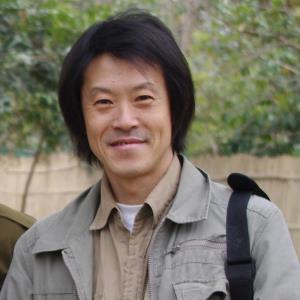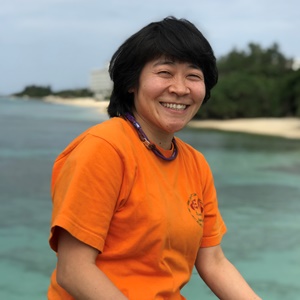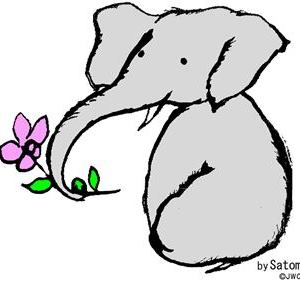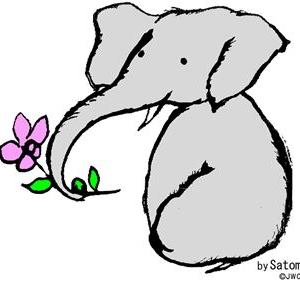 Iriomote Chapter 'Iriomote Cat Patrol'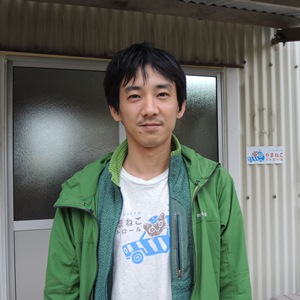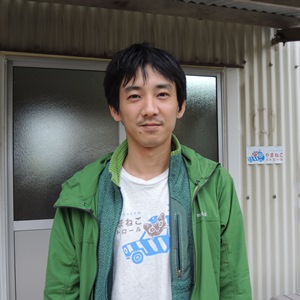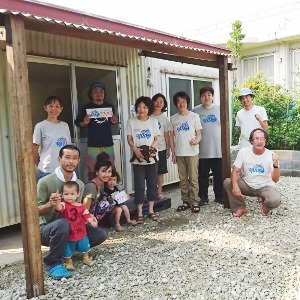 Junya Asakura (Lawyer)
Kosuke Toda (Former Researcher at Hyogo Prefecture Museum of Nature and Human Activities)
Shinichi Hayama (Professor at Nippon Veterinary and Life Science, School of Veterinary Medicine)
Fumi Tsujimura, Director of Suehiro Corporation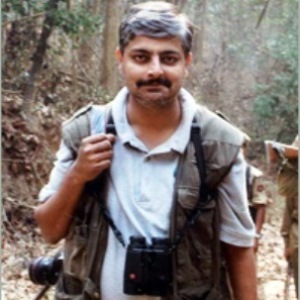 Wildlife Trust of India (WTI) Vivek Menon
WTI was established in 1998 and is based in the outskirts of New Delhi, the capital of India. Its mission is to conserve the wildlife of India, especially endangered species, while working as a liaison with the local residents and the government. It has humble beginnings with only 3 people but now has grown to an organization of over 100 people. The staff is made up of specialists in areas like wildlife research, veterinarians and lawyers with the aim to conserve Indian wildlife using innovative and pioneering efforts.
https://www.wti.org.in/
India has a rich biodiversity. Indian citizens hold dear the wildlife which plays a central role in our culture, religion and historically our laws protect the wildlife. Japan is one of the largest consumers of wildlife products. Even if we work hard on our end, if Japan does not promote conservation and reduce their demand for our wildlife, we cannot prevent continued poaching in our forests. The behavior of the Japanese people plays a large role in the future of wildlife in India. We are thankful for this long term joint project working with JTEF. We really appreciate the efforts of JTEF towards supporting our biodiversity initiatives and saving our tigers and elephants.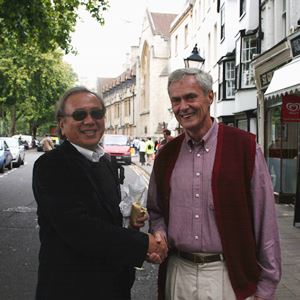 Iriomote Cat Habitat Conservation Research Committee Akio Doi, PhD
In order to save the Iriomote Cat for the long term, we need to secure the habitat and make it stable. But with the deterioration of important habitats, the danger of extinction is a larger threat. In June 2009, we formed the "Iriomote Cat Habitat Conservation Research Committee" in order to spread the work about the wild cats and their habitat use. We will continue to collect and analyze the home territories of the cats and work with the relevant government agencies in regards to future land use and planning.
The Iriomote cat is a rare and the only place on Earth it is found is Iriomote Island. It is a miracle that the cat could survive on this small island with an area of only 289 km2 ever since it was isolated from the continent 90,000 years ago. Not only this one species, but many other organisms and plants have undergone unique changes, evolving over this long time to create a very precious ecosystem which could be wiped out in a blink of an eye, due to ecological disturbance caused by human development. Conservation of these unique treasures of Japan are of utmost importance and we need the support of not only the Island residents, but of the general population of Japanese people as well as the international community.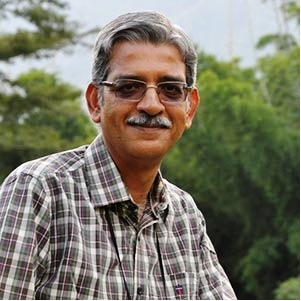 Raman Sukumar, PhD
Dr. Raman Sukumar is widely known as an elephant expert in Asia. He is the founder and managing trustee of the Asian Elephant Research and Conservation Center, and Professor of Ecology at the Indian Institute of Science, headquartered in Bangalore. Dr. Sukumar is also a former chairman of the World Conservation Union for Nature Conservation / Species Survival Committee (IUCN / SSC) Asian Elephant Specialist Group and is a member of the Asian Nature Conservation Organization (ANCF), a cooperating group of the Wildlife Trust India (WTI) He is the Chairman, the Steering Committee of Project Elephant by the Government of India, the Committee of the "Indian Wildlife Council", and others.
Even though wild elephants cannot be seen in Japan, they have captured the imaginations of the Japanese for hundreds of years. I heard that when India's Prime Minister Nehru gifted an elephant to the Ueno Zoo (1949), it was very warmly received by the people of Japan. Therefore, I would ask you to never forget, how much the use of Ivory by the Japanese Hanko industry has made a negative impact on African and Asian elephant populations. And in order to avoid a world barren of wildlife for future generations, we need to continue to take action to preserve these highly social and intelligent creatures.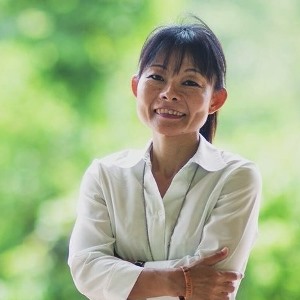 Kae Kawanishi, PhD
Malay Tiger Researcher. IUCN/SSC Cat Specialist Group. Malaysian Wildlife and National Park Service Specialist Advisor (until 2006). Chairman of the draft committee of the "Malaysian Tiger National Action Plan" (2006-2008). Established the Malaysian Nature Conservation Association Network (MYCAT) to implement the plan. Taman Negara Tiger Project Chief, wildlife zoologist.
Human beings readily adapt nature to their needs and exercise control over it. Unfortunately, most of Asia today is impacted by human development, disturbing the natural balance and now vast wilderness areas have become so rare. So much so, that even the meaning of the word 'Wild (yasei)' in Japanese has now become an abstract concept that is not clearly understood. However, deep in our DNA there is still a reverence and fear of mother nature. The tiger symbolizes the healthy ecosystem on which our lives depend. Yet our generation may be the last to know and see wild tigers. It is just a matter of time at the current rate of loss. Please find time today, do not wait until tomorrow, to take action to save the most majestic and beautiful creatures on Earth. Please support JTEF, before it is too late.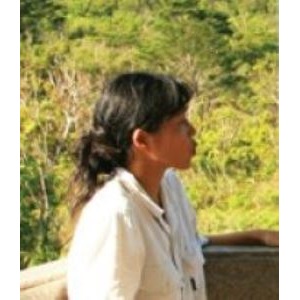 Iriomote Oahara Wild Cat Research Center, 1992  Okamura Maki, PhD
Started researching the Iriomote Cat in 1992. In 2002 she finished her doctoral degree of science from Kyushu University, on reproduction and social system of the Iriomote cats. She joined Iriomote Wildlife Conservation Center with the Ministry of Environment. In 2013, she joined the Iriomote Cat Habitat Conservation Research Committee and continues to research issues related to conservation of the cats in the wild.
The Iriomote cats live in the smallest habitat known in the world for a wild cat population. In this island ecosystem, where it is the top predator in the food chain, the cats have been a keystone species in the rich natural history of the island. Humans have cultivated a beautiful traditional culture for the last 500 years, however in recent times the way man is interacting with nature has changed dramatically. The attitudes of the local people have not changed but how the island is managed has, and it is putting the traditional way of life at risk. I hope that I can support JTEF as they work with the local people to prioritize the wildlife and preserve the richness of biodiversity on the island.