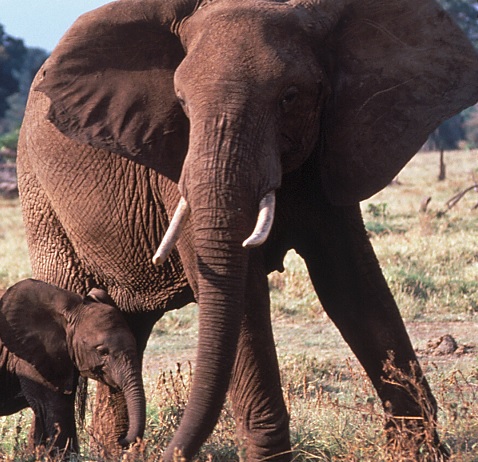 PRESS RELEASE: Tokyo Ivory Assessment Process Closes, Includes Consideration of Legal Measures to Address Ivory Trade
https://www.jtef.jp/en/wp-content/uploads/2022/04/Kojo-tsavo-oyako.jpg
478
462
Japan Tiger Elephant Organization
Japan Tiger Elephant Organization
https://www.jtef.jp/en/wp-content/uploads/2022/04/Kojo-tsavo-oyako.jpg
Environmentalists welcomed the recommendations from the designated panel of experts to the Tokyo Metropolitan Government (TMG) on steps to take to address its ivory trade problem.
After international concerns were raised about Tokyo's ivory trade and illegal exports, in January 2020 Tokyo's Governor Koike expressed a commitment to taking meaningful action in Tokyo, as leading international city, to address the ivory trade within Tokyo and fulfill a responsibility to the global community. The designated Advisory Council on the Regulation of Ivory Trade's main tasks were to examine the ivory trade within Tokyo, analyze the existing national regulations on domestic trade, and assess and propose measures to be taken by the TMG. The seventh and final meeting of the Tokyo Advisory Council on Regulation of Ivory Trade was held on March 29th, during which recommendations were agreed upon.
Among the recommendations is the suggestion that TMG should consider legal or other means to ensure that the ivory trade does not contribute to elephant poaching and illegal trade. Other recommendations include suggesting the TMG urge strong action from the national government.
Masayuki Sakamoto, executive director of Japan Tiger and Elephant Fund, said, "The recommendation regarding legal measures actually means that TMG is prepared to consider an ordinance for the closure of Tokyo's ivory market with narrow exemptions in the next fiscal year starting from April 2022. Tokyo's move will influence the national-level response, particularly the periodic review in 2023 of the domestic legislation controlling Japan's domestic ivory trade".
Following the establishment of Tokyo's ivory assessment, the international community including more than 30 non-government organizations, African elephant range state members of the African Elephant Coalition, former U.S. Secretaries of State Hillary Clinton and James Baker, former CITES secretary generals, members of U.S. Congress, and others, have commended the initiative by Tokyo's Governor, and requested Tokyo to take steps towards market closure.
The recommendations also come on the heels of the 74th meeting of the Standing Committee to CITES (Convention on International Trade in Endangered Species of Wild Fauna and Flora), during which Parties directed attention to Japan's ivory market, which is the most significant remaining open domestic ivory market in the world. Most legal ivory markets have been closed or are in the process of closing, including by the United States, China, United Kingdom, and others such as the European Union, which implemented closure effective January 2022. Japan remains an outlier.