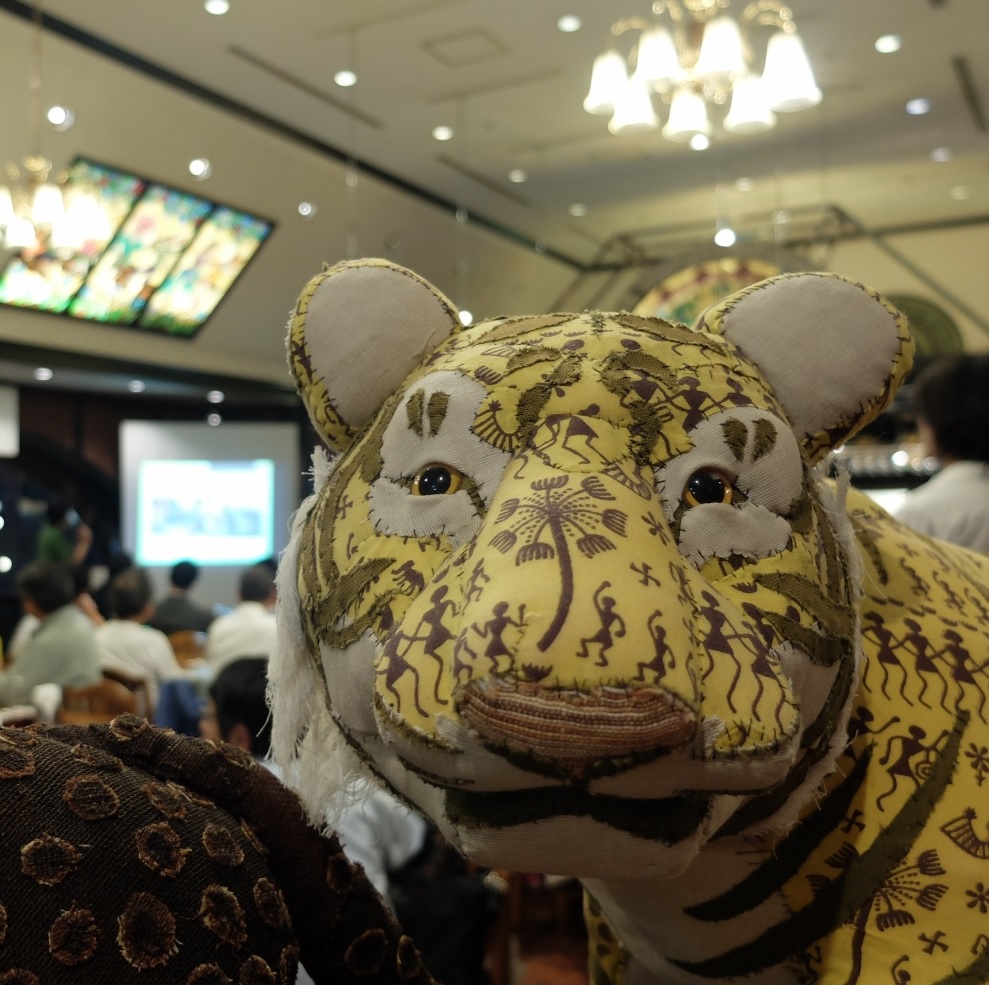 Join Our Fundraiser To Support Tiger, Elephant & Iriomote Cat Conservation!
https://www.jtef.jp/en/wp-content/uploads/2019/06/Charity-Tiger.jpg
989
985
Japan Tiger Elephant Organization
Japan Tiger Elephant Organization
https://www.jtef.jp/en/wp-content/uploads/2019/06/Charity-Tiger.jpg
July 6(Sat) Doors open 5:30, Event Starts 6 PM
Location:Beer Station Ebisu. 2 Flr (JR Ebisu Station, East Exit. Take the moving walkway 5 mins to Ebisu Garden Place)
Cost:6,000 Yen (Including the 5,000 yen buffet and proceeds to benefit the NPO JTEF)
Live Guest Performance: Angela Raga, a traditional Indian dance instructor and a Bollywood Dance Performer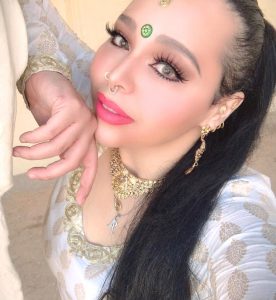 Enjoy the 'Beer Station Ebisu' as it has just been reopened after being renovated and you can enjoy the buffet and all you can drink menu, while getting to know other JTEF supporters.
It is a really fun-filled evening!
★Great Raffle Prizes awarded to donors  (Prizes are Donations from JTEF Supporters)
★We will have sales of fundraising items such as Tshirts and Cloth Ecobags
★Even if you cannot attend the event, you can make a donations towards our projects listed on the back.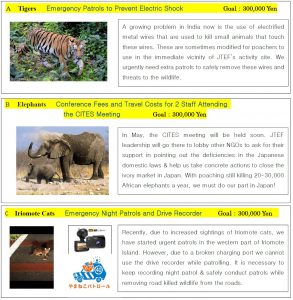 How to Attend the event hosted by Friends of JTEF Support Committee:
2-5-4 Toranomon, Suehiro Bld 3F, Minato-ku, Tokyo 105-0001  Tel: 03-3595-8088 Fax: 03-3595-8090
E-mail: CharityJikkou 'AT' gmail.com    Payments made to Japan Post to 'Tora Zou Hogokikin'
ゆうちょ銀行 Account Number 00170-7-355897 Account Nameトラ・ゾウ保護基金
Please make your donations by money transfer 'furikomi' at the Post office account below. Please contact us regarding other means of direct deposit
※This event is to help share with others about JTEF's activities, so please feel free to invite your friends or coworkers to join you at the event!
※If you would like a receipt (for a donation of 2,000 yen or more) just ask at the end of the night with your ticket stubs and we will gladly provide one.
[CANCELATIONS] July 3, (WED)  after 12PM, we will incur a cost per person of 5,000 yen for the meal.
Please notify the Committee before that time, if you do not plan to attend or we will ask you to pay this fee.
Download the Flyer here  20190702Charityflyer or click  for our Facebook event page to share with your friends.