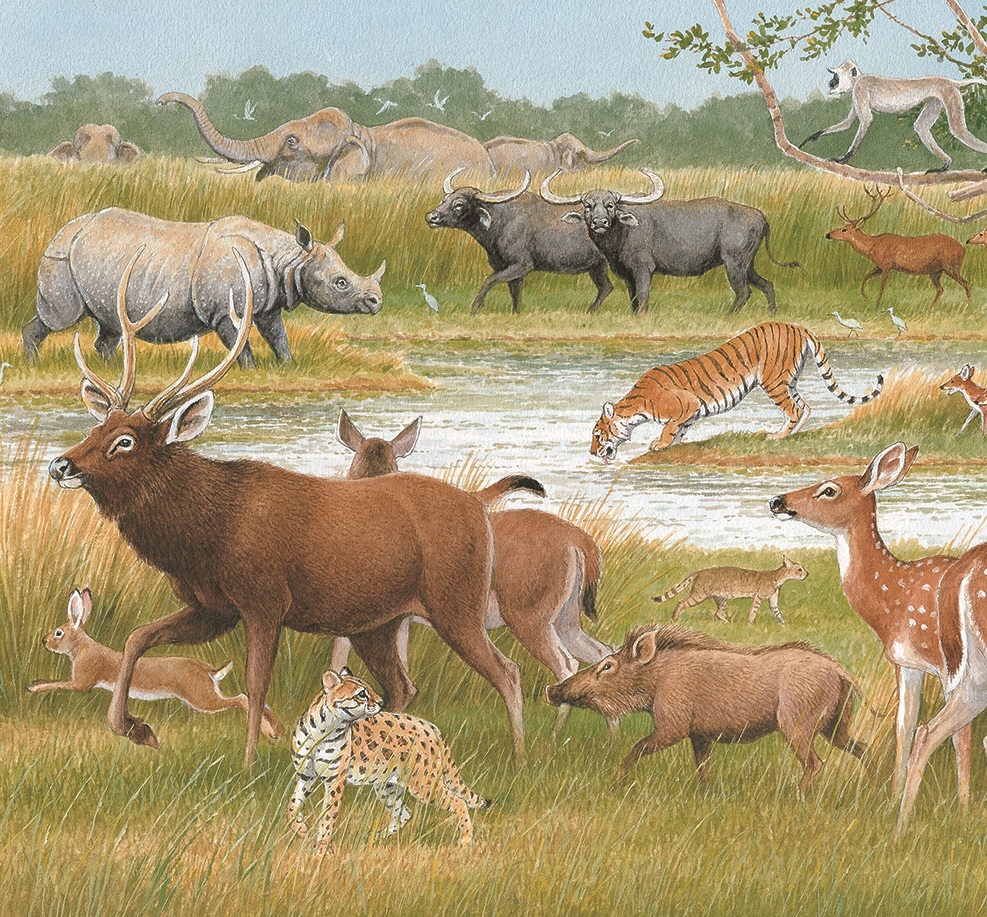 BLOG: The "New Normal" Sharing The Earth with Living Creatures in The Wild
https://www.jtef.jp/en/wp-content/uploads/2020/07/Toyomi-T-Indian-wildlife.jpg
987
917
Japan Tiger Elephant Organization
Japan Tiger Elephant Organization
https://www.jtef.jp/en/wp-content/uploads/2020/07/Toyomi-T-Indian-wildlife.jpg
The Covid-19 pandemic has been damaging human health, our daily lives and economy all over the world. As a consequence of the sudden standstill of many human activities, the living creatures in the wild are significantly affected somehow. They seem to be less pressured in their habitat than before the pandemic and have set about stretching their range to the limit, for example, tiger sightings have become more common in villages in India. This phenomenon may probably be because of stagnant tourism and development projects, and restricted daily movement of the residents. What's happening to poaching and illegal trade of wild animals? Looking at the recent news, 6 elephants were killed with their tusks chopped off within just one day in Ethiopia, so the situation is still serious with illegal activities such as this. In terms of conservation efforts under this pandemic, many habitat protections have been forced to suspend their activities due to lack of access. While on the other hand, there is increased campaigning to ban wildlife animal products for food especially. Some international meetings with regard to the Convention on International Trade in Endangered Species (CITES) were postponed, as well as no further meetings on Tokyo's ivory trade regulations. In summary, the stagnation of human activities due to the Covid-19 pandemic may have both good and bad consequences for the living creatures in the wild.
For the next few years, conservation of wild animals will experience a more chaotic and even tougher time. Many animals will be killed by people who are "reclaiming their" land and are pushing the animals back into their pre-pandemic range. Wild habitats may get degraded once more or further than in pre-pandemic period with increasing encroachment by the people suffering from poverty due to the economic recession. The countries such as in Africa, which have made considerable conservation efforts funded mainly by tourism income, are facing the necessity to rethink their financial strategies. While wildlife trade may decrease generally, a push-back has already generated for justifying some lucrative trades, i.e. elephant ivory, insisting that "wildlife trade is not only bad for being the source of disease but could be good for generating income". It is also concerning that conservation activities/campaigns by NGOs would be less frequent because fundraising would not be as successful as before, due to the economic recession.
We need to recognize that this continuing distress all over the world was ultimately caused by the intense anthropogenic disturbance to ecosystems; very complex systems which have evolved and diversified around the earth. We humans will be required to restrain the present level of excessive expansion and intensiveness of human activities, if we wish to recover from this situation. Then, we must draw over a long-term vision for the survival of human beings and the living creatures in the wild, sharing this Earth. The so-called "New normal" must be developed based on this vision. The Japan Tiger and Elephant Fund will conduct our activities based on this perspective when developing the on the ground projects in India and Iriomote Island of Japan, as well as campaigning for restricting commercial wildlife trade.