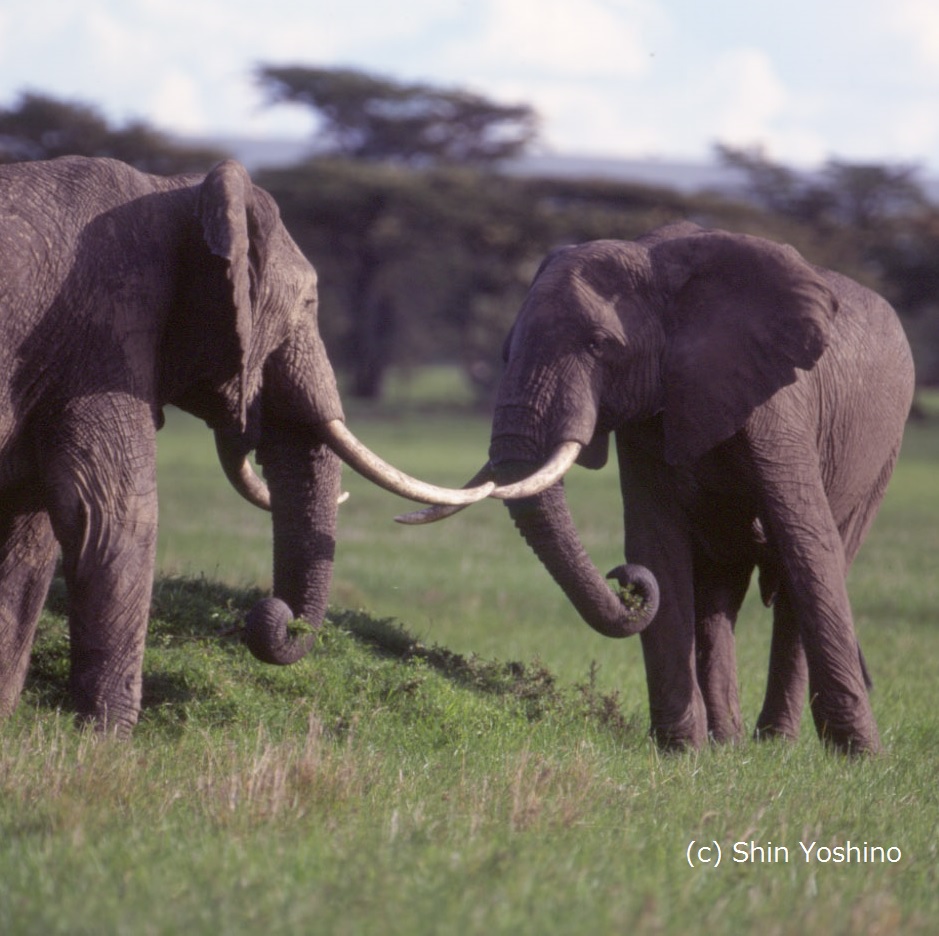 BLOG: Resonate across the globe in the World Elephant Day 2020, demands for closing the ivory market in Tokyo and Japan
https://www.jtef.jp/en/wp-content/uploads/2020/08/Yoshino-2-AfE.jpg
939
936
Japan Tiger Elephant Organization
Japan Tiger Elephant Organization
https://www.jtef.jp/en/wp-content/uploads/2020/08/Yoshino-2-AfE.jpg
August 12th is World Elephant Day, a day to celebrate the world's iconic elephants and their preservation and protection.
Thousands of elephants are killed every year for their tusks to make trinkets including hanko or name seal stamp, and in some African regions, elephant populations are being completely decimated. Any existing ivory market is a threat to elephants everywhere. To address the threat of ivory trade, many governments have closed their ivory markets, to send a signal that ivory consumption is unacceptable and also to simplify enforcement. The United States, China, the United Kingdom and other ivory consuming nations have taken steps to shut down their domestic ivory markets. Japan's ivory market, however remains open based on its firm policy, though many leading private sector retailers like Yahoo! Japan, Rakuten, AEON, Mercari Inc. and Ito-Yokado, have opted to cease sales.
While the Government of Japan maintains its legal domestic market, the Tokyo Metropolitan Government is taking a closer look at the ivory trade within the Tokyo jurisdiction to assess what measures should be taken to address the trade. Its panel of eight experts met in January 28 but progress has been put on hold as Tokyo manages the coronavirus crisis.
The main topic of the World Elephant Day 2020 is that several Africa-based organizations recently sent letters to Tokyo Governor, Yuriko Koike, expressing support for Tokyo's ivory trade assessment and urging Tokyo to close its market and to call on the Government of Japan to close the whole domestic ivory market in Japan.
African Elephant Coalition (AEC), which made up of more than 30 countries working to protect their nations' elephants), submitted a draft resolution on closure of domestic ivory markets worldwide to the 17th meeting of the Conference of the Parties to CITES in 2016, and subsequently urged the Parties including Japan and EU, which have not implemented the resolution adopted at the precedent meeting, at CITES CoP18 in 2019.
Save the Elephants (STE) made a press release today on the letter from Ian Douglas Hamilton, the founder of STE to Governor Koike. Douglas Hamilton is a well-known elephant researcher who made the continental estimation of African elephants' population in 1979, precedent to the decline of the population by half in the 1980s. STE has always combined world-leading scientific minds with the unrivalled experience and deep, intuitive knowledge of African cultures that have long co-existed with elephants.
Current President and CEO of The Association of Zoos and Aquariums (AZA) and former Director of the U.S. Fish and Wildlife Service, Dan Ashe played a key role to implement the nearly complete ban of the domestic ivory market in the US and to work out adoption of the resolution on closure of domestic ivory market worldwide at CITES CoP17 in 2016.
These letters bolster an appeal made in March by 30 Japanese and international environmental and conservation organizations.
In June, JTEF, Environmental Investigation Agency US and Humane Society International followed up the appeal above, urging the Tokyo government to resurrect the ivory trade assessment.